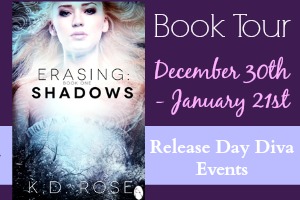 ---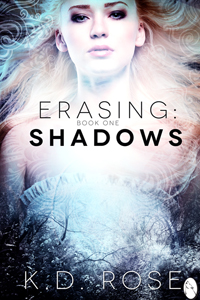 What if to save the ones you love, you had to unlock the key to a different reality? Generations of mystery smash together when a seemingly traditional family must shatter their illusions of normality to confront themselves and their friends, leaving no possibility unexplored in order to rescue—well, who exactly? Watch the Ross family, the High Five Gang, and multiple generations dig into an innovative explosion of imagination where they must confront numerous realities, real-world danger, and worst of all—their own teenage hormones! In a place where nothing is as it seems and shocks are around every corner, even the people you thought you knew may find themselves strangers in this moving and provocative reality-bender. With breathless pacing and psychological intrigue, Erasing: Shadows and the High Five Gang will keep you guessing until the very end.
Buy on
---
Our review:
This was a good read. Different from what I usually read but it was good. Michael and Mira are living a normal life as a happily married couple with their three kids. That is until their three year old son started disappearing in front of Mira's eyes. She tried to grab his little feet but it was hopeless he was gone. Mira and Michael know what they need to do to get their son back but it involves going into a different world to get him back. A world that can be created by your thoughts and emotions.
Michael and Mira make sure that their other kids are taken care of and they clear their thoughts of everything but wanting to be in this other world. When they go into this world they are much younger than they are in the real world. Michael is 12 but Mira is a lot younger which is a problem. She can't remember Michael or anything about her real self. She is stuck a and Michael knows if he doesn't help her now she will never come back.
Michael meets up with his old friends who were actually part of a group when they were younger called the High Five Gang. They were a group of kids who could pass over into this other world and come back as their real self. He knew they were his only hope to get Mira back but they run into a bunch of issues trying to get to her. Will they ever get Mira back? You will have to read to find out. I give this book five stars because it had me on the edge of my seat wanting to know what would happen next. Definitely recommend this one and can't wait till the next.
Follow K.D. Rose:
As H.K Sterling
Follow the tour